15-07-2022
Platan Contacts and LDAP phonebooks
Platan Contacts global phonebook, using LDAP protocol, and access to the phonebooks located on external LDAP servers are one of the most important novelties in Proxima and Libra [ver. 2.22].
Apart from two Platan Contacts phonebooks (installed on different Platan Application Servers) we can use in Proxima and Libra PBX servers up to six phonebooks on external LDAP servers.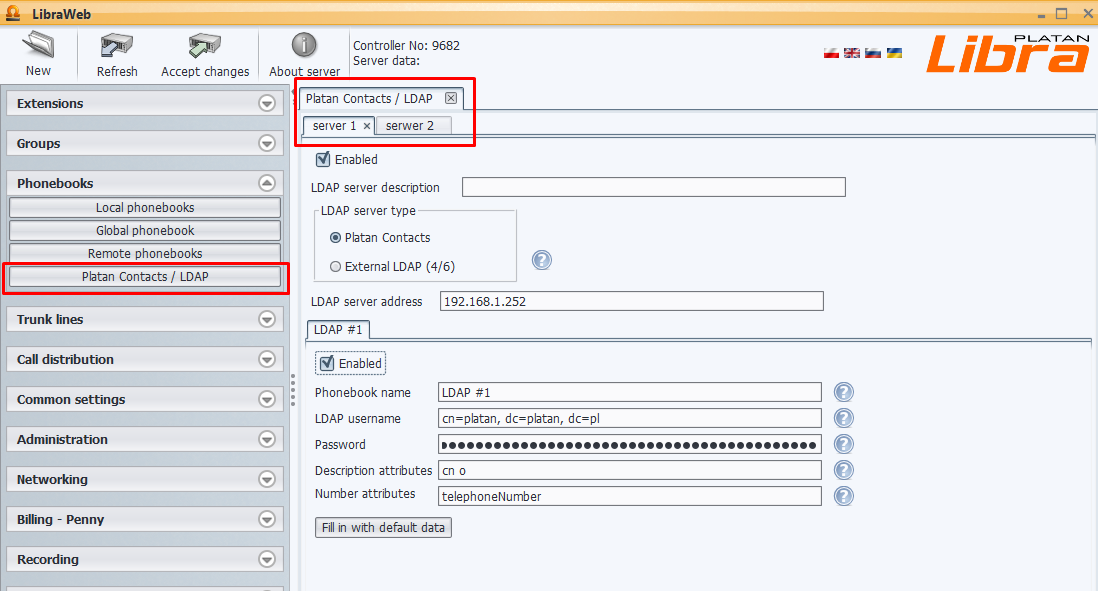 Access to Platan Contacts/LDAP in LibraWeb
Access to data edition is made by Platan Contacts application installed on Platan Application Server. We have three types of accounts for three different levels of access in Platan Contacts:
user – can use and preview contact data
manager – the user's access is extended to include data edition, import and export,
administrator – the manager's access is extended to include the administration of all types of users accounts (up to 2,000 accounts can be created).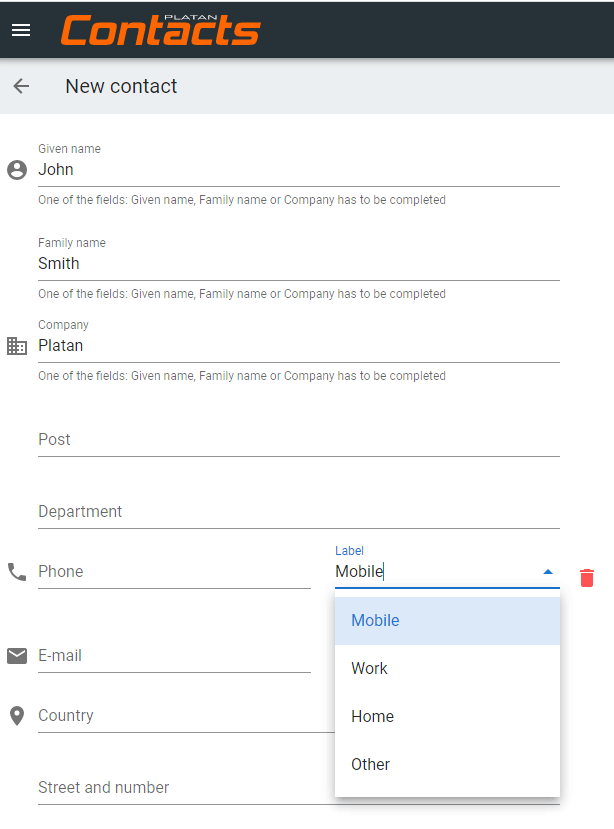 New contact in Platan Contacts
Contacts in Platan Contacts may contain:
Given name
Family name
Post
Department
Company
Up to 5 phone numbers with type (mobile, work, home, other)
Up to 5 e-mail addresses
Up to 5 postal addresses with type (work, correspondance, other)
Region
Country
Birthday
Other custom fields
Up to 200 thousand of such contacts can be created in Platan Contacts. They can be exported and imported as .csv file.
The rage of data available from different external LDAP servers depands on their configuration.
Contacts from Platan Contacts can be used among others by:
When purchasing Platan Application Server the licence for Platan Contacts/ LDAP is free.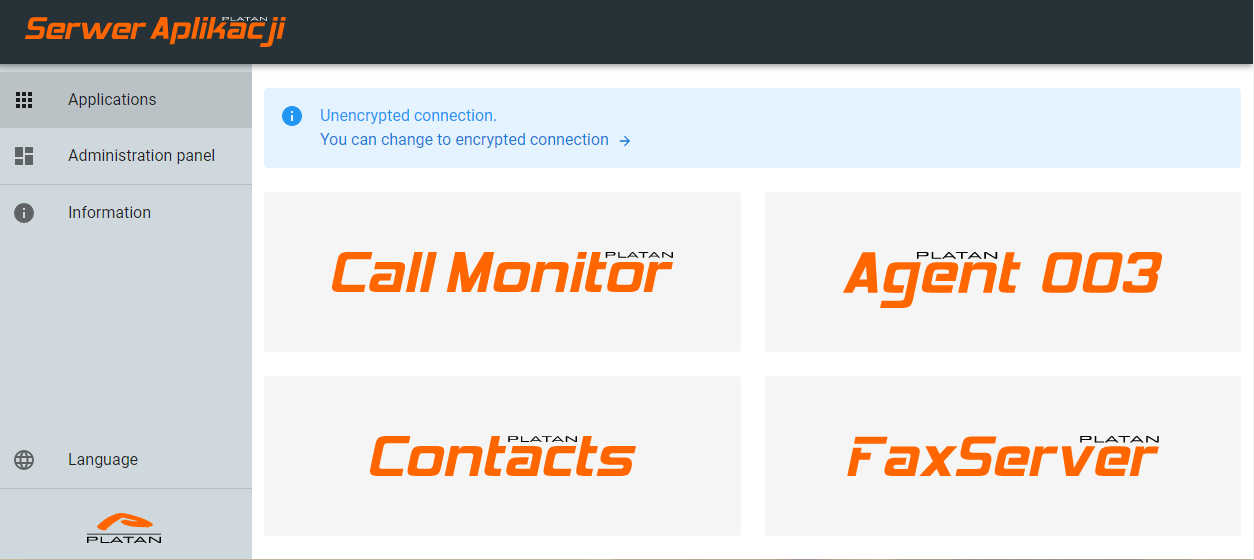 Platan Contacts on Platan Application Server
[Proxima IP PBX Server, ver. 2.22]
[Libra PBX Server, ver. 2.22]
[Platan Application Server, ver. 4.0]
[Platan Call Monitor, ver. 2.0]
[Platan Contacts, ver. 1.0]

print