29-06-2020
Platan IP-T202W - twice as much
We launch a new wireless budget IP phone: Platan IP-T202W, replacing the Platan IP-T200W Wi-Fi model. Raplacing, as it offers twice as much at comparable price!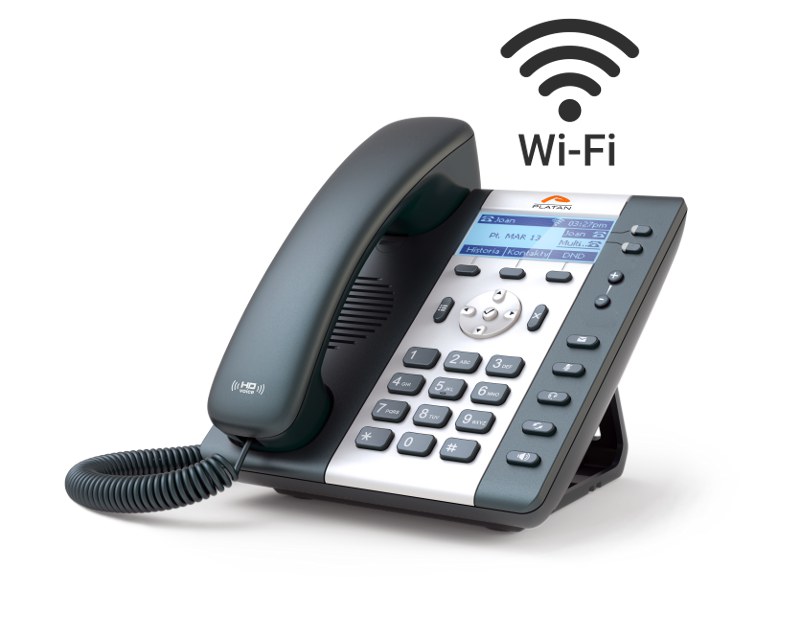 Platan IP-T202W
The phone, just like Platan IP-T218CGW and Platan IP-T216CGW models, works in dual-band (2.4 & 5 GHz) Wi-Fi network. It assures more stable operation and better quality of calls in buildings with high density of devices using wireless network.
It supports 6 SIP accounts (Platan IP-T200W phone supported 3 SIP phones), and in order to facilitate the use - it has 2 BLF (Busy Lamp Field) keys next to the display, showing the idle/busy SIP account or any other user (IP-T200W model did not have such functionality).
Feel free to personalise other keys, assigning them the sets of most often used functions. It's a perfect solution not only for offices, but for remote work as well.
More information on VoIP phones page.

print