15-07-2022
Platan in Ukrainian

Proxima and Libra PBX servers now have web interface also in Ukrainian! We have added also the descriptions in proprietary phones and voice messages will be added soon.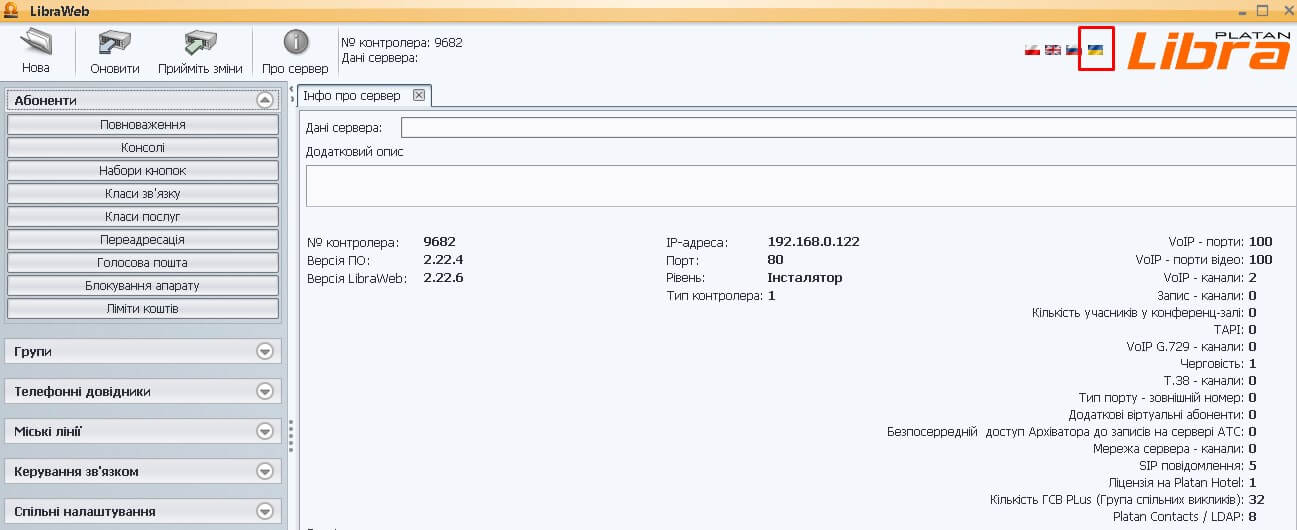 Ukrainian version of LibraWeb
[Proxima IP PBX Server, ver. 2.22.xx]
[Libra PBX Server, ver. 2.22.xx]
---
Some of our movies published on YouTube (PlatanPL channel) are published not only with English, but also with Ukrainian subtitles. They'll be added successively in order to familarize our Eastern neighbours with Platan's offer.
The screen below shows how to check whether subtitles for a given movie are available (text icon with red underline) and how to select the subtitles language (list of available languages can be found in Settings).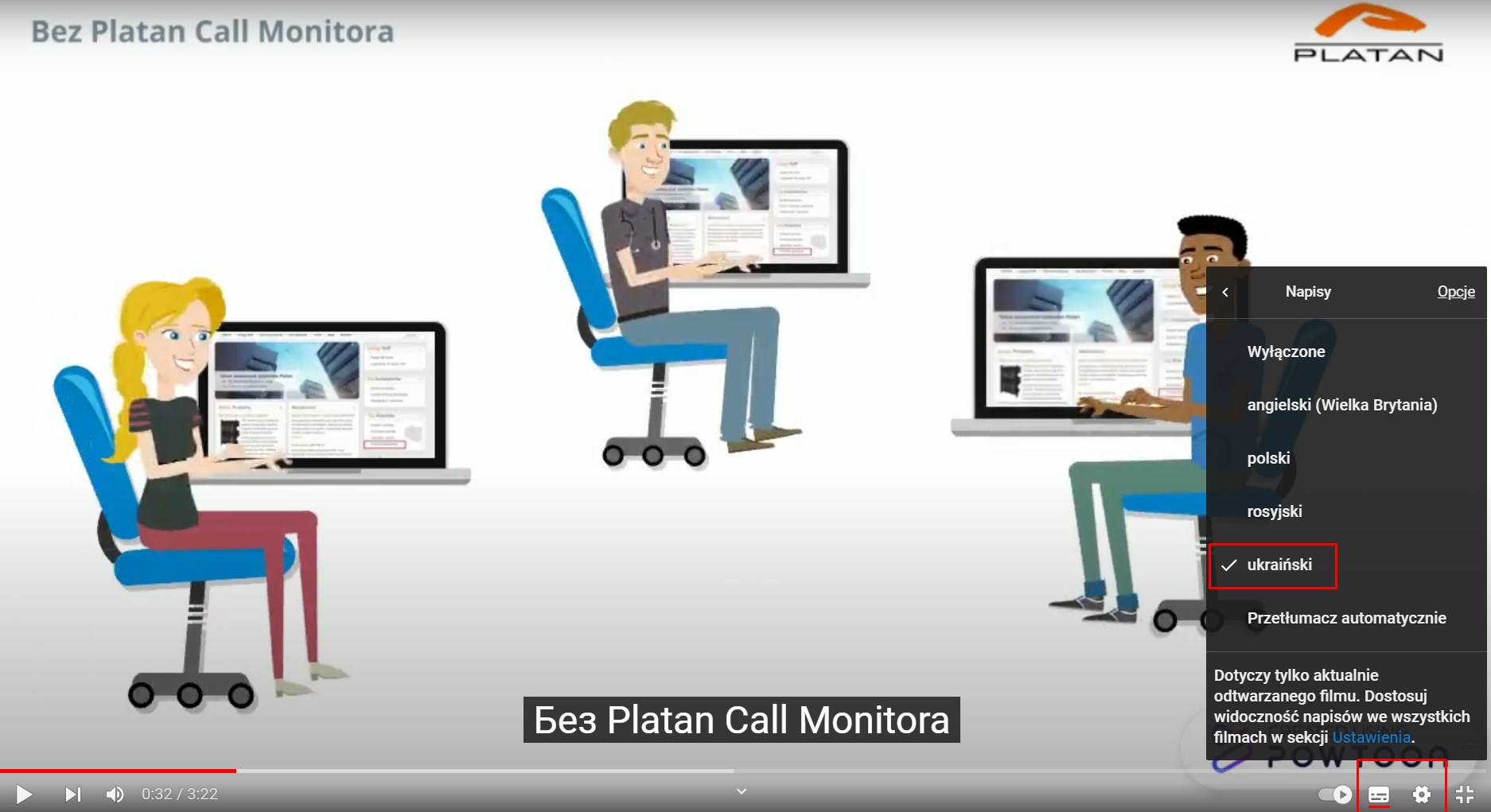 Enabling Ukrainian subtitles on PlatanPL channel on YouTube
We hope it will support Ukrainian Platan Partners and it will help them gain clients in the country rebuilding after the war.

print